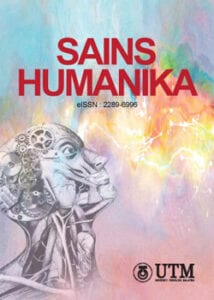 Sains Humanika
Sains Humanika is a social-sience-based journal published by Universiti Teknologi Malaysia. Provide a multidisciplinary forum to the  academics and practitioners to publish their high quality works. Sains Humanika aims to publish high quality peer-reviewed research articles in the fields of social sciences, humanities and and computer science. Indexed by: Malaysian Citation Center (MCC), Google Scholar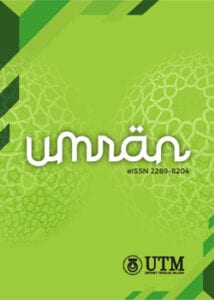 UMRAN – International Journal of Islamic and Civilizational Studies
A refereed journal published by UTM Press and managed by UTM's Faculty of Islamic Civilization. Articles in the journal are related to Islamic Civilization Studies that cover broad and multidisciplinary areas of knowledge from History, Culture and Civilization, Philosophy and Islamic Thoughts, Sufism and Theology, Politics and Political Economy, Economics and Finance, Management, Law and Jurisprudence. Education, Science and Technology and Halal Science. Indexed by: UlrichsWeb, UDLedge Social Science & Humanities Citation Index (SS&HI) Focus (Journal and Conference Proceedings), Malaysian Citation Index (MyCITE) and Malaysian Abstracting and Indexing System (MyAIS), Google Scholar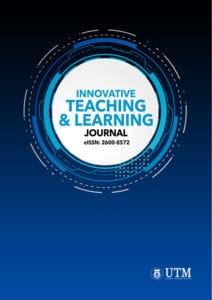 ITLJ – Innovative Teaching and Learning Journal
The Innovative Teaching and Learning Journal is a refereed global biannually publication focused on technology-assisted teaching and learning at all levels of education and training in traditional, distance, and open learning.
Specific topics include: research, innovation, theory and practice, curriculum, instructional design, technology, interactive technologies, synchronous and asynchronous learning, learning from television, online learning, peer learning, learning styles, learning objects, learning management systems, administration, and evaluation of distance education and training programs, policy frameworks, institutional change, adaptation to different cultures, education-industry partnerships, legislation, and related topics.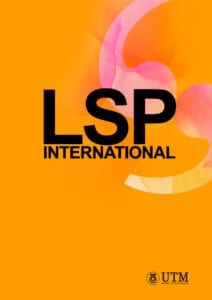 LSP International Journal
LSP provides a forum for Language-Specific Purposes researchers, practitioners, and users from all over the world to exchange research findings, experiences, and views on matters related to the following areas: English for Academic Purposes and English for Occupational Purposes, Language for Specific Purposes Initiatives (projects/techniques/innovations), LSP Teacher Training, Academic/Workplace Literacy, Discourse/Genre Analysis, Materials/Course Design, ESP Methodology, Testing and Evaluation, and Computer-Assisted Language Learning.