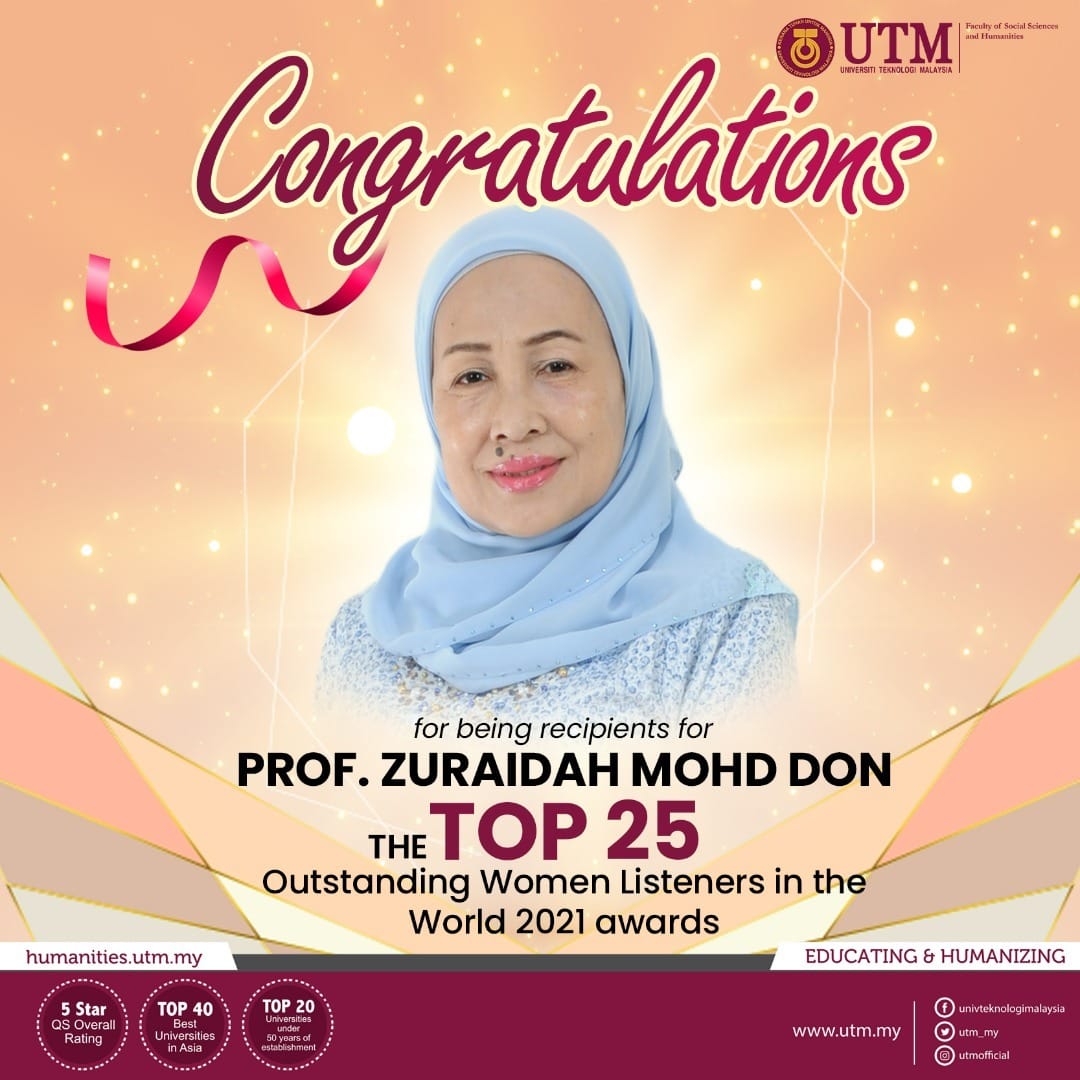 We're thrilled to congratulate Prof Zuraidah Md Don, one of the adjunct professors in LA, who was awarded as the Top Outstanding Women Listeners in the World for 2021.
The award was given by The Global Listening Centre (GLC), a dedicated premier international non-profit organization, which promotes the noble cause of listening worldwide and encourages individuals, organizations, and institutions to work together to meet the urgent challenges of society.
Among other recipients include the current New Zealand Prime Minister Jacinda Arden, German Chancellor Angela Merkel, and the Deputy Secretary-General for the United Nations, Amina J Mohammed.