UTM HUMANITIES
LANGUAGE ACADEMY
Special Highlight:
Prof Zuraidah Among the Top Outstanding Women Listeners in the World 2021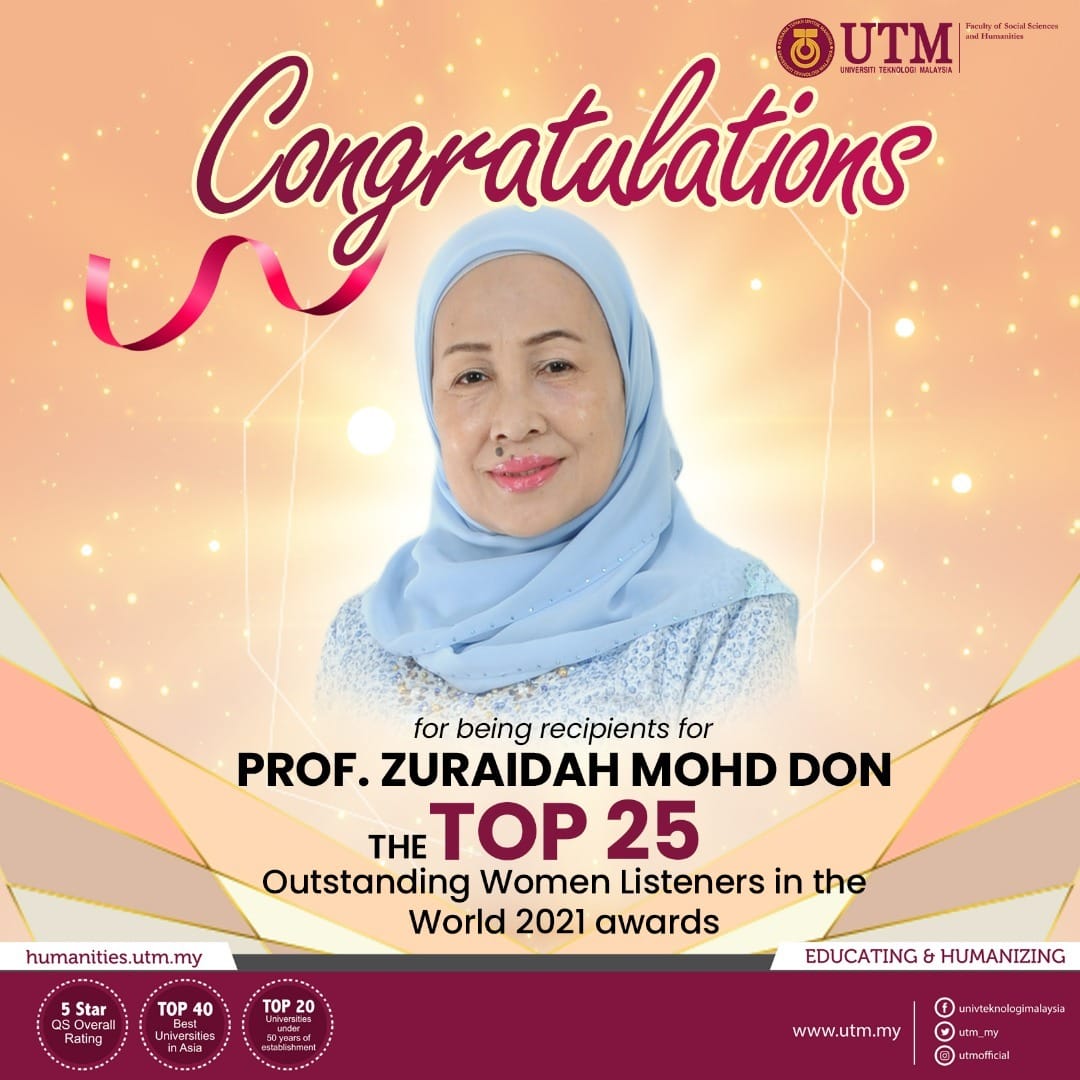 We're thrilled to congratulate Prof Zuraidah Md Don, one of the adjunct professors in LA, who was awarded as the Top Outstanding Women Listeners in the World for 2021.
The award was given by The Global Listening Centre (GLC), a dedicated premier international non-profit organization, which promotes the noble cause of listening worldwide and encourages individuals, organizations, and institutions to work together to meet the urgent challenges of society.
Among other recipients include the current New Zealand Prime Minister Jacinda Arden, German Chancellor Angela Merkel, and the Deputy Secretary-General for the United Nations, Amina J Mohammed.
Language Academy Digital Open Day 2.0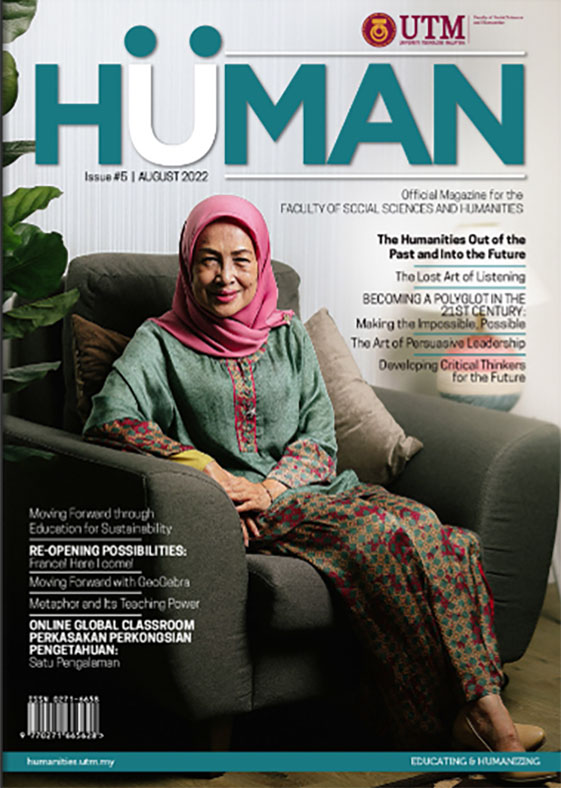 Dean's Foreword
The Humanities Out of the Past and Into the Future
The Lost Art of Listening
The Art of Persuasive Leadership
Developing Critical Thinkers for the Future
Moving Forward Through Education for Sustainability
Re-Opening Possibilities France! Here I Come!
Moving Forward with GeoGebra
Metaphor and Its Teaching Power
Online Global Classroom – Perkasakan Perkongsian Pengetahuan: Satu Pengalaman
Latest News & Information
On 13th April, a group of 10 committee members, along with 20 UTM student facilitators, went to SK Sg.Boh for the second part of the "Toys for Friends" program. Two officials from the Johor State Education Department (JPNJ), Ms. Suhaila Ramli and Mr. Azhar Mohd...
read more