INTENSIVE ENGLISH PROGRAMME
The Intensive English Programme (IEP) provides students with language skills needed to succeed in academic environment prior to joining university. It is also open for working professionals and community members who have a serious desire to improve their academic English. Students who intend to take the International English Language System (IELTS) examination, an international examination organised by the British Council, Cambridge ESOL and IDP: IELTS Australia will benefit from this programme.
The main focus of the programme is on the four components of academic skills – listening, reading, writing and speaking modules. It focuses on skills and techniques required for IELTS examination by helping students to familiarise themselves with the test formats and test-taking strategies. Students will practise different language task-types through a variety of activities, lectures, role-plays, games, presentations and assignments.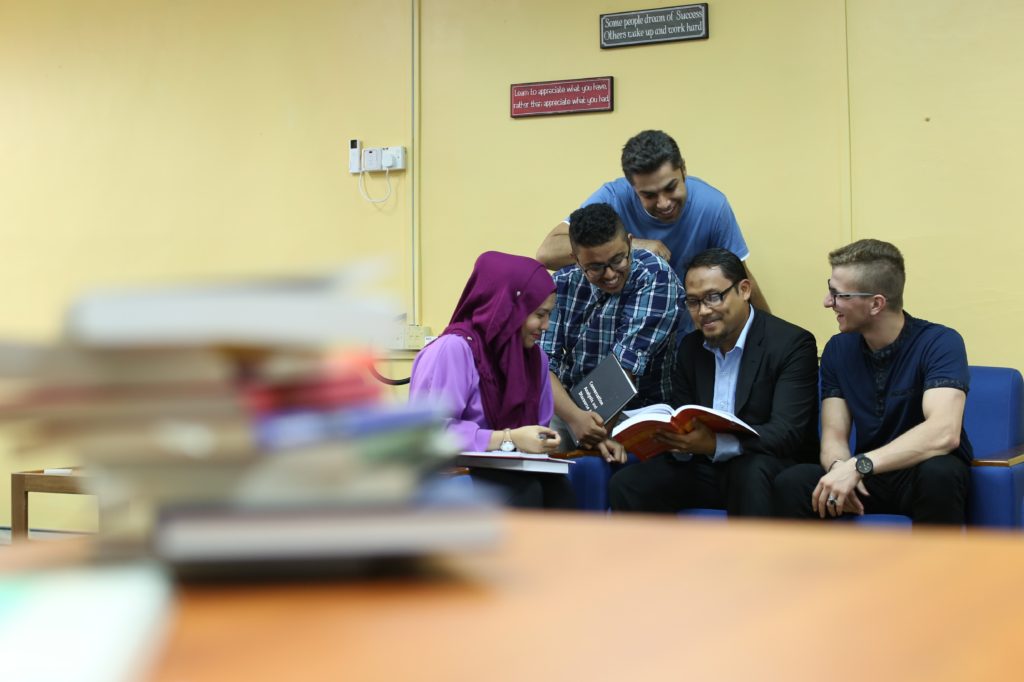 Each IEP course will run for 4 weeks. Classes will be held for 6 hours daily, 5 days a week. A Placement Test is administered at the beginning of the programme to determine students' command of English. Classes are taught in small groups which allow individual attention and opportunities to interact with the teacher. Teachers provide students extensive feedback which would help students improve their English and build up their confidence.
At the end of the programme, students will register and sit for the IELTS examination.  Students who have not achieved the target level required by universities can apply to join UTM or any other higher educational institutionsin Malaysia or abroad.
Read More for Course Content ….