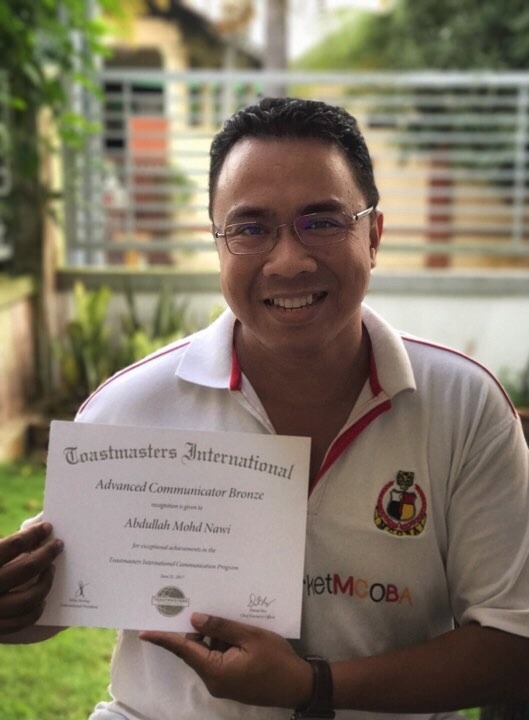 Language Academy Senior Lecturer, Dr. Abdullah Mohd Nawi, was recently awarded the Advanced Communicator Bronze (ACB) Award from Toastmasters International. 
The goal of Toastmasters International is to enable members to achieve their highest potential as speakers and leaders. This is done through attending chapter meetings where Toastmasters listen to, and give speeches, and give or receive formative feedback based on their role as speakers or evaluators. 
After completing 10 project speeches from the Competent Communication Manual, a Toastmaster is awarded the Competent Communicator (CC) recognition, which follows his or her name as a title across the Toastmasters world. 
The Advanced Communicator Bronze award is given after a Competent Communicator completes 10 project speeches across two manuals from the Advanced Communication Series. Befitting his job scope and personality, Dr. Abdullah completed the required project speeches in the Communicating on Video Advanced Communication Manual, and the Humorously Speaking Advanced Communication Manual.