THE ROLE OF PSYCHOLOGY IN THE IR 5.0: EMPOWERING HUMAN INTELLIGENCE AND WELL-BEING
PERANAN PSIKOLOGI DALAM IR 5.0: MEMPERKASA KEPINTARAN DAN KESEJAHTERAAN MANUSIA
Mental Health
Clinical Psychology
Industrial & Organizational Psychology
4. Abnormal Psychology
5. Cognitive Psychology
6. Cyber Psychology
7. Social Psychology
8. Educational Psychology
9. Islamic Psychology
10. Counselling Psychology
11. Psychometric
12. Personality Psychology
13. Positive Psychology
14. Health Psychology
15. Consumer Psychology
16. Human Factors
17. Human Resource Development
18. Organizational Change and Development
19. Organizational Communication
20. Occupational Safety and Health
21. Leadership in Organization
22. Sociology
23. Other: Social Sciences & Behavioral Sciences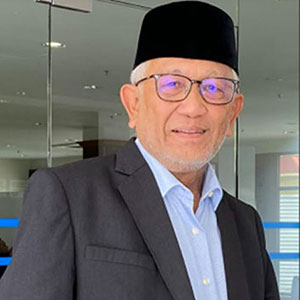 Professor Datuk Dr Mohamed Hatta bin Shaharom
Born in July 1952, a medical doctor and consultant psychiatrist, trained in Egypt, Malaysia and Australia. A multi-genre writer who has authored and co-authored more than 40 Malay and English books. They include titles on psychiatry, Islamic psychology and medicine, involvement in humanitarian relief work, and Malay literature. Held senior academic-administrative posts at Universiti Kebangsaan Malaysia (UKM, the National University of Malaysia), University of Cyberjaya (UoC) and Islamic University of Cyberjaya. Presently a visiting professor of psychiatry at UoC and adjunct professor at Universiti Teknologi Malaysia (UTM). Has founded and led a number of non-governmental organisations (NGOs). Honorary Fellow, The Pacific Rim College of Psychiatrists. Fellow, Academy of Medicine Malaysia and Academy of Professors, Malaysia. Former Chairman, Board of Directors (2018-2020) Dewan Bahasa dan Pustaka, Malaysia. Present Chairman, Board of Trustees, the Ikram Foundation of Malaysia.
Associate Professor Dr. Wen-Dong Li

Department of Management
The Chinese University of Hong Kong

Wen-Dong Li is an associate professor at the Department of Management, the Chinese University of Hong Kong. Prior to joining CUHK, he worked as an assistant professor at Kansas State University. His research and teaching interests focus on leadership, proactivity, work design, individual differences, and recently change-related issues in organizational research.
His work has been published in leading management and general science journals including the Proceedings of the National Academy of Sciences of the United States of America (PNAS), Journal of Applied Psychology, and Annual Review of Organizational Psychology and Organizational Behavior, and has also been covered in media outlets such as the Economist, USA Today, LA Times, and South China Morning Post. His research has won several awards including the Hogan Award for Personality and Work Performance from the Society for Industrial and Organizational Psychology, and International HRM Scholarly Achievement Award from the Academy of Management. He is an associate editor for Journal of Occupational and Organizational Psychology, a senior editor for Management and Organizational Review, and Asia Pacific Journal of Management, and a contributing editor for Journal of Applied Psychology. He has also been an editorial board member of other leading management and psychology journals (e.g., Journal of Management and Personnel Psychology).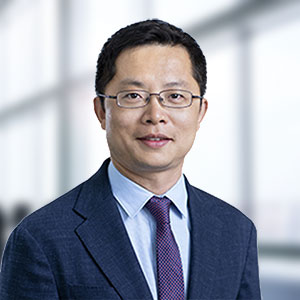 The International Conference on Psychology (IConPsy 2022) is organized by School of Human Resource Development & Psychology (SHARPS), Faculty of Social Sciences and Humanities, Universiti Teknologi Malaysia.
Chair of IConPsy 2022
Prof. Dr Siti Aisyah Bin Panatik@Abdul Rahman
Director of IConPsy 2022
Dr. Amalina Binti Ibrahim
Secretary
Dr. Ruzanna Binti Shahrin (Leader)
Siti Khadijah Binti Jabar
Treasurer
Dr Mohammad Saipol Bin Mohd Sukor (Leader)
Puan Suzana Binti Hamzah
Promotion Committee
Dr. Irmawati Binti Norazman (Leader)
Prof. Madya Dr. Roziana Binti Shaari
Dr. Azlineer Binti Sarip
Multimedia Committee
Dr. Ana Haziqah Binti A. Rashid (Leader)
Dr. Azra Ayue Binti Abd Rahman
Puan Siti Noraini Binti Mohd Zali
Puan Zuraida Bt Abd. Ghani
Encik Mohammad Hafiz Bin Hassan
Sponsorship Committee
Dr. Azlah Bin Md. Ali (Leader)
Dr. Mohamed Ayyub Bin Hassan
Dr. Lily Suriani Binti Mohd Arif
Dr. Zulkifli Bin Hamisan @ Khair
Book Program Committee
Dr. Nor Akmar Binti Nordin (Leader)
Dr. Salwa Binti Abdul Patah
Dr. Fadilah Binti Zaini
Papers & Proceeding Committee
Dr. Mohd Nasir Bin Masroom (Leader)
Prof Madya Dr. Mohd Azhar Bin Abd Hamid
Dr. Mas Idayu Binti Saidi
Dr. Wan Mohd Azam Binti Wan Yunus
Conference Kit & Souvenir Committee
Prof. Madya Dr. Norashikin Binti Mahmod (Leader)
Dr. Farah Adibah Binti Ibrahim
Certificate Committee
Dr. Thuaibah @ Suaibah Binti Abu Bakar (Leader)
Dr. Junaidah Binti Yusof
Puan Lilissuriati Binti Mohamed Tahir
Registration Committee
Dr. Shah Rollah Bin Abdul Wahab (Leader)
Dr. Noraini Binti Rusbadrol
Puan Zaidah Binti Ramli
Cik Nur Hidayah Binti Ruslan
Parallel Session Committee
Dr. Nurul Farhana Binti Mohd Noordin (Leader)
Dr. Yusma Fariza Binti Yasin
Relationships & Special Tasks Committee
Dr. Mohd Ferdaus Bin Harun (Leader)
Dr. Mohd Sharial Bin Bungsu
Encik Mohd Nurol Jefrizan Bin Mahd Sidik
Protocol Committee
Dr. Nur Syafiqah Binti A. Rahim (Leader)
Dr. Irza Hanie Binti Abu Samah
All accepted papers will be published in the proceedings.
The selected papers will be published in the selected journal with additional fees.