LANGUAGE ACADEMY COLLABORATION WITH JAPAN UNIVERSITIES
On 29 & 30 Sept and 1 – 2 Oct 2014, Assoc. Prof. Dr. Abdul Halim Abd Raof, Dean of Language Academy and two senior lecturers, Assoc. Prof. Dr. Masdinah Alauyah Md. Yusof and Assoc. Prof. Dr. Noor Abidah Mohd. Omar were in Tokyo, Japan for a symposium and official visit to universities around Tokyo. The two-day symposium, New Directions English: Role of English Assessment in Internationalisation, organised by the British Council, Japan was held on 29 & 30 September 2014 at Meiji Kinenkan. Two papers related to TECS were presented which received positive feedback and comments while some participants expressed interest in the indigenous exit test developed.
On 1 October 2014, the LA delegates visited two universities: Shibaura Institute of Technology (SIT) at the Toyosu Campus and Bunkyo University. At SIT, the delegates had the opportunity to meet with the President of SIT, Professor Masato Murakami. Later, the team was involved in discussions with Assoc. Prof. Dr. Tachibana Masahiko of the International Programs Initiative Section, Professor Dr. Atsuko K. Yamazaki, from Graduate School of Engineering and Science and Professor Dr. Kenjiro Yoshimura, from the Department of Machinery and Control Systems (both English language lecturers). In the afternoon, the LA delegates met with Professor Masahiro Teshima from the Faculty of Education, Bunkyo University. Professor Tadao Nakabayashi and Professor Masamitsu Fujihara were also present. The next morning (2 October 2014), the LA delegates visited Chuo University at the Tama campus where they had the opportunity to meet with the Dean, Faculty of Letters, Professor Dr. Manabu Tsuzuki, Professor Dr. Shigenori Wakabayashi, Professor Takeo Morimo and staff from the International Office. The main aims of the visits are to foster closer linkages, expand areas of collaboration and to seek opportunities for joint international research and publications between Language Academy, UTM and the three universities visited.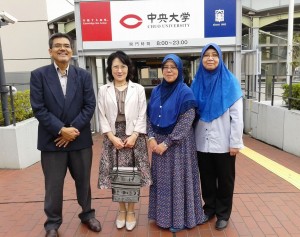 CHUO UNIVERSITY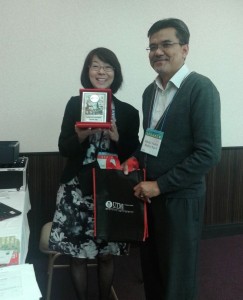 WITH CIE YASUDA, BRITISH COUNCIL, JAPAN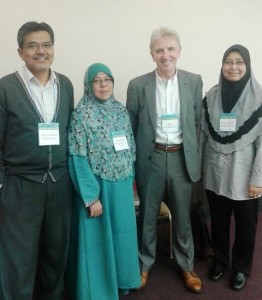 WITH PROF. BARRY O'SULLIVAN, BRITISH COUNCIL UK.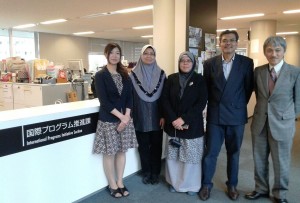 WITH PROF. TACHIBANA, INTERNATIONAL PROGRAMS INITIATIVE SECTION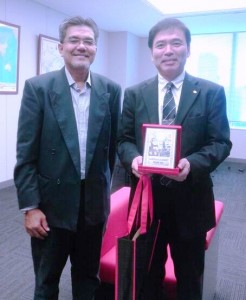 WITH PROF . MURAKAMI,
PRESIDENT
SHIBAURA INSTITUTE OF TECHNOLOGY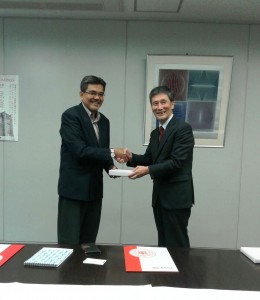 WITH PROF. TSUZUKI,
DEAN
FACULTY OF LETTERS
CHUO UNIVERSITY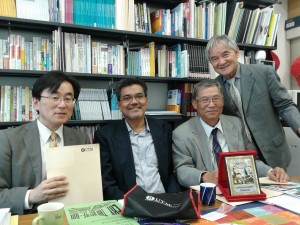 WITH PROF. TESHIMA, PROF. NAKABAYASHI AND PROF. FUJIHARA
FACULTY OF EDUCATION
BUNKYO  UNIVERSITY