ORGANIZATIONAL STRUCTURE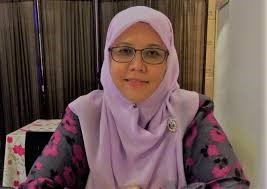 Rohani Othman, PhD
Coordinator
English for Post-Graduates (EPG)
Language Academy
Faculty of Social Sciences and Humanities
Universiti Teknologi Malaysia
81310 UTM Johor Bahru
Office:+607 5531785 | Mobile: +60197525299
Room Number : 316 D05
Or Email                  : rohaniothman@utm.my
Ahli Jawatankuasa
Dr. Noor Mala Bt Ibrahim
PENSYARAH KANAN (DS52)
m-nmala@utm.my
075537257
COURSE CONTENT
English for Postgraduate is divided into three separate courses and each course focuses on specific academic skills. Students are required to take these three courses in a semester:
Reading Skills for Postgraduates – ULAB 6100
Reading Skills for Postgraduates emphasizes on various skills such as identifying main ideas, analysing texts, making generalizations and predictions, inferencing, synthesizing,  paraphrasing and summarizing. It is aimed to expose students to read critically a range of authentic texts drawn from various academic texts. 
Students are expected to be able to extract important information needed in order to write an academic paper. 
Writing Skills for Postgraduates – ULAB 6110
Writing Skills for Postgraduates aims at exposing students to the 
mastery of academic writing conventions, reading and writing critical analysis of text, note making, paraphrasing and summarizing.   
ability to research and apply knowledge across different scholarly text and use  references and quotations in avoiding plagiarism.

Use of various language feature for the accuracy of writing.
By the end of the course, students should be able to incorporate all these skills needed to produce effective academic writing in their field of study.  
Listening and Speaking Skills for Postgraduates – ULAB 6120
Listening and Speaking Skills for Postgraduates focuses on the skills of listening to academic lectures and talks.  It also covers key oral communication strategies by providing practice in appropriate language use, style and structure. 
Students should be able to speak and present their ideas effectively in situations such as participating in seminars and panel discussion and giving oral presentations.
SRAD REQUIREMENTS FOR POST-GRADUATE STUDENTS
https://admission.utm.my/english-language-requirements-3/
Applicant must fulfill one of the options below for entrance to a faculty. However, if they do not fulfil the requirements as highlighted in red, they will have to be enrolled in the EPG Course and at the same time join their respective faculties. A summary is stated below:
Students with these scores are allowed to register in their respected faculty but at the same time they are required to attend and pass the EPG course in the first semester of their study. 
PBT TOEFL scores of 525 and above but less than 550
IBT TOEFL score of 69 and above but less than 79 
IELTS Band 5.5
ELS CIEP Level 107
CEFR The minimum scale of B1
For more information please refer to the  REQUIREMENTS FOR POST-GRADUATE STUDENTS below:
https://admission.utm.my/english-language-requirements-3/
Test of English as a Foreign Language (TOEFL)

The minimum scores of 550 or TOEFL IBT 79

Student can enroll at faculty

The scores of 525 and above but less than 550 (PBT TOEFL) or 69 and above but less than 79 (IBT TOEFL) with English Course Certificate (equivalent to 120 hrs of Intermediate English)

Student can enroll at faculty

The scores of 525 and above but less than 550 (PBT TOEFL) or 69 and above but less than 79 (IBT TOEFL)

Students can enroll at Faculty and simultaneously attend and pass  English for Postgraduate Programme (EPG) conducted by Language Academy in UTM

The scores of less than 525 (TOEFL PBT) or 69 (TOEFL IBT)

Students are required to attend either:

1.Intensive English Programme(IEP) conducted by Language Academy (LA), UTM and pass IELTS with  a minimum of 5.5 OR

2.Certified Intensive English Programme (CIEP) conducted by ELS Language Center and pass level 107 or higher
International English Language Testing System (IELTS)

The minimum scores of  6.0

Student can enroll at faculty

The minimum scores of  5.5 with English Course Certificate (equivalent to 120 hrs of Intermediate English)

Student can enroll at faculty

The minimum scores of  5.5

Students can enroll at Faculty and simultaneously attend and pass  English for Postgraduate Programme (EPG) conducted by Language Academy in UTM

The scores less than 5.5

Students are required to attend either:

1.Intensive English Programme(IEP) conducted by Language Academy (LA), UTM and pass IELTS with  a minimum of 5.5 OR

2.Certified Intensive English Programme (CIEP) conducted by ELS Language Center and pass level 107 or higher
ELS Certified Intensive English Programme (CIEP)

Completion of ELS Certified Intensive English Programme (CIEP) Level 107 or higher

Students can enroll at Faculty and simultaneously attend and pass  English for Postgraduate Programme (EPG) conducted by Language Academy in UTM
Common European Framework of Reference for Language (CEFR)

The minimum scale of B2

Student can enroll at faculty

scale of B1, A2 and A1

Students can enroll at Faculty and simultaneously attend and pass  English for Postgraduate Programme (EPG) conducted by Language Academy in UTM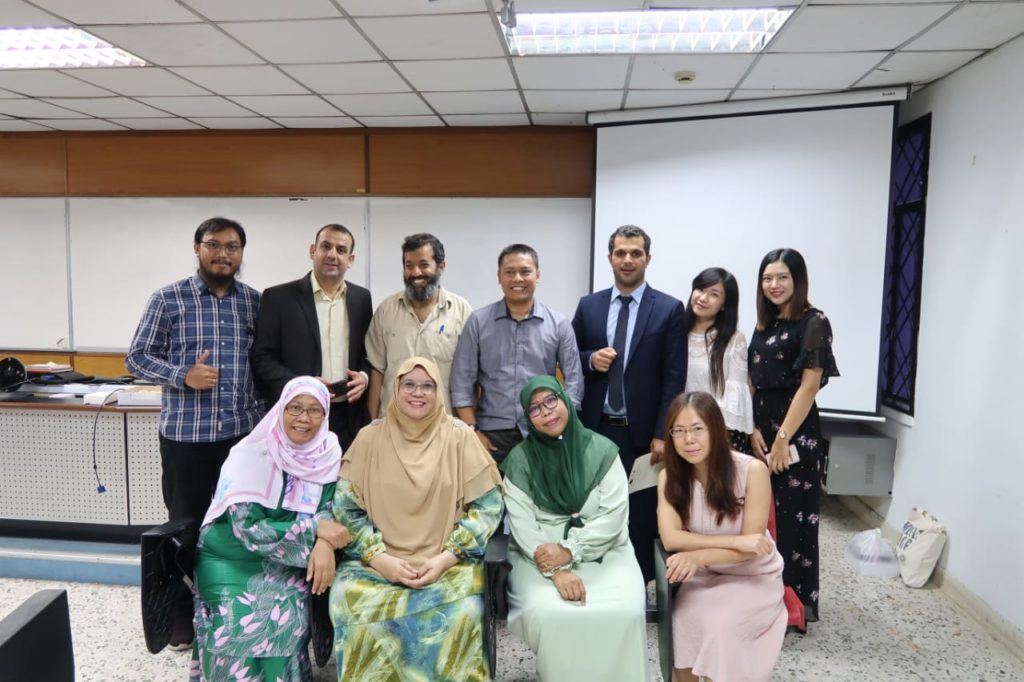 ENGLISH FOR POSTGRADUATES (EPG) COURSES
  ULAB 6100 Reading Skills for Postgraduates (
Course Outline
) ULAB 6110 Writing Skills for Postgraduates (
Course Outline
) ULAB 6120 Listening and Speaking Skills for Postgraduates (
Course Outline
)