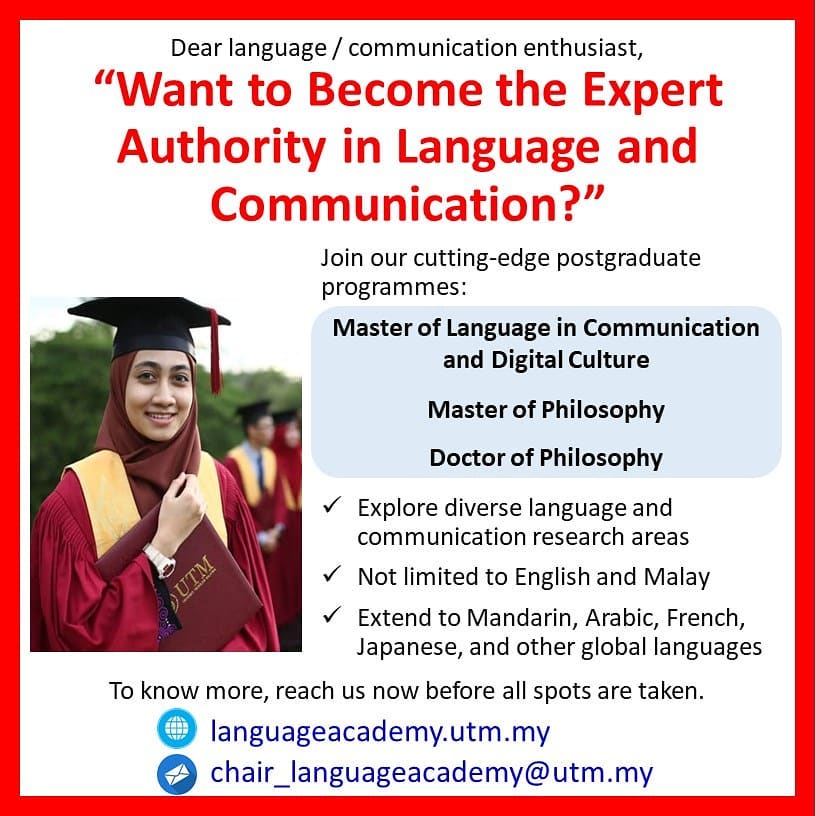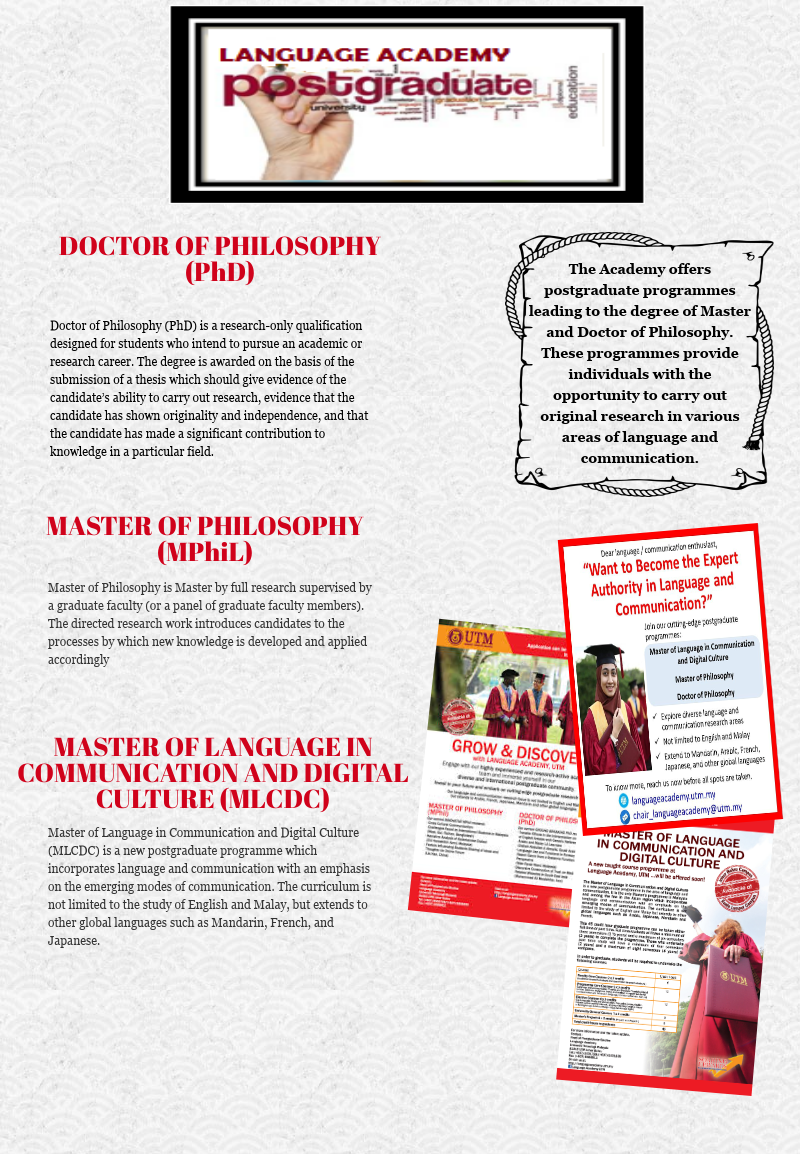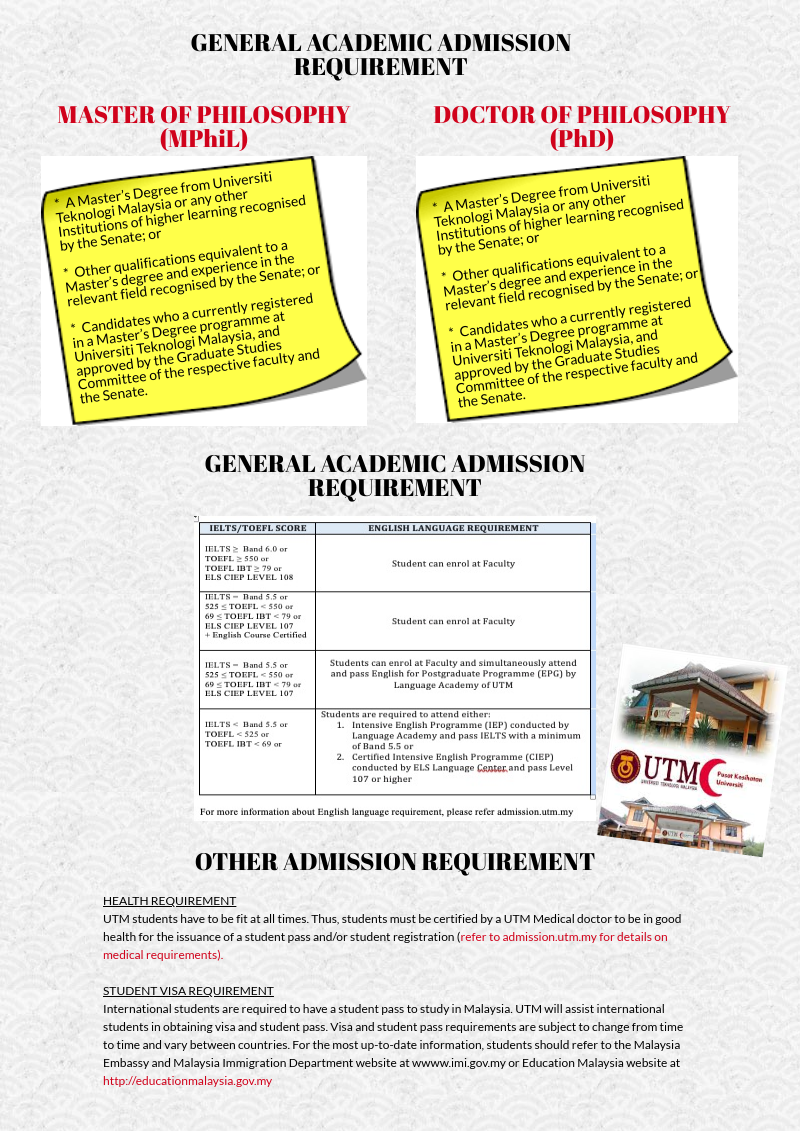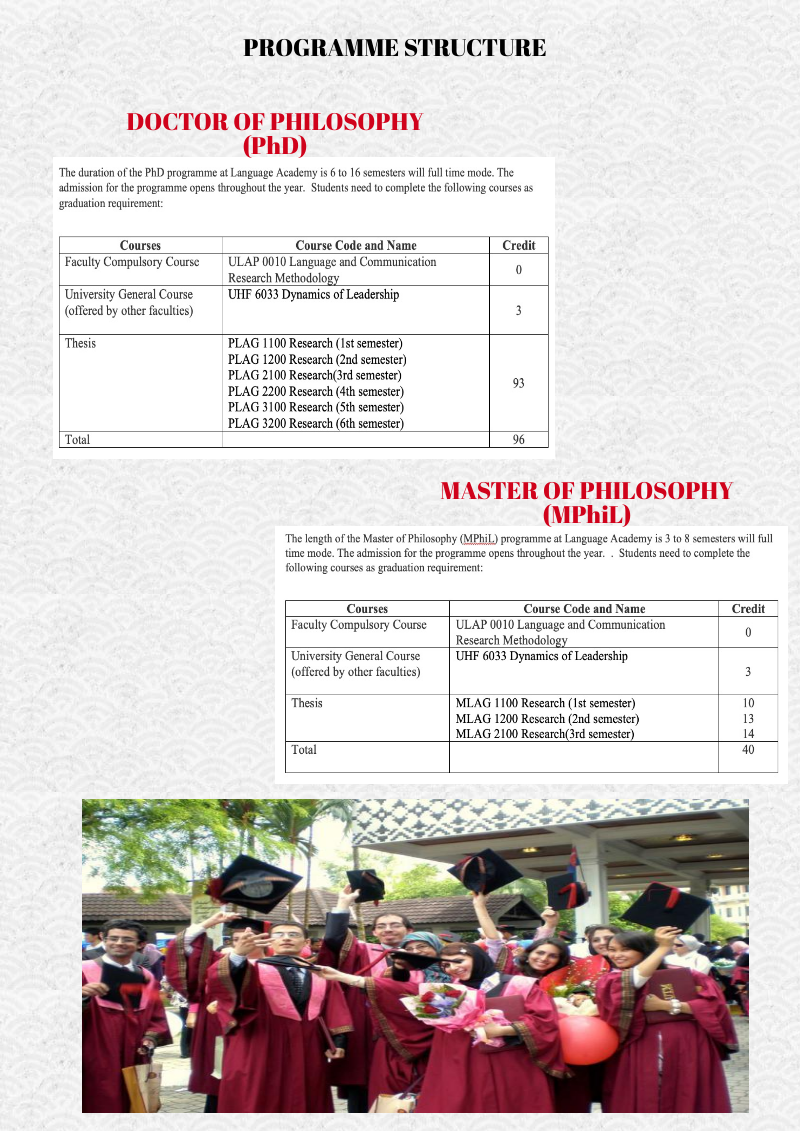 ABOUT THE ACADEMY
The Language Academy at the Universiti Teknologi Malaysia (UTM) Johor Bahru Campus and UTM Kuala Lumpur campus offers an array of language courses to meet language and communicative needs for various purposes. Apart from English proficiency courses at various levels, foreign language courses are also offered, in addition to professional communication and training programmes, The Academy is equipped with state-of-the-art Digital Language Labs.
POSTGRADUATE PROGRAMMES
The Academy offers postgraduate programmes leading to the degree of Master and Doctor of Philosophy. These programmes provide individuals with the opportunity to carry out original research in various areas of language and communication.
MASTER OF PHILOSOPHY
This is a full research programme offered either on full-time or part-time basis.
Full Time: Minimum 3 semesters, maximum 6 semesters
Part Time: Minimum 4 semesters, maximum 8 semesters
DOCTOR OF PHILOSOPHY
Full Time: Minimum 6 semesters, maximum 12 semesters
Part Time: Minimum 8 semesters, maximum 14 semesters
KEY AREAS OF RESEARCH
Applied Linguistics
Cultural and Intercultural Communication
Media and Global Communication
Multimodality
Organisational and Institutional Discourse
Political Discourse
Technical Communication
English for Specific Purposes (ESP)
Gender Communication
Health Communication
Professional Communications
Sociolinguistics
Literature
Language Training
Genre Analysis
Discourse Analysis
Computer-Mediated Communication
Corpus Linguistics
ADMISSION REQUIREMENTS
Anyone who has a Bachelor Degree in any field of study related to language and communication with a CGPA of ≥ 3.00 from any Malaysian University or from any other institutions of higher learning recognised by UTM is eligible to apply.
OR Anyone who has other equivalent qualifications recognised by UTM with at least two years of working experience is also eligible to apply.
SPECIAL REQUIREMENTS FOR INTERNATIONAL APPLICANTS
International applicants need to have an English Language Proficiency level equivalent to International English Language Testing System (IELTS) Band 6.0 or Test of English as a Foreign Language (TOEFL) 600.
Dr. Farhana Abu Bakar
Postgraduate Programme Coordinator
Language Academy
Faculty of Social Science and Humanities
Universiti Teknologi Malaysia
813130, UTM Skudai, Johor
Email: farhanaabubakar@utm.my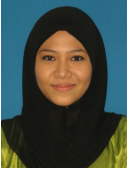 Dr. Nur'ain Balqis Haladin
MLCDC Coordinator
Language Academy
Faculty of Social Science and Humanities
Universiti Teknologi Malaysia
813130, UTM Skudai, Johor
Email: nurainbalqis@utm.my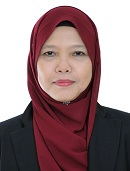 PM. Dr. Hanita Hassan
Chair
Language Academy
Faculty of Social Science and Humanities
Universiti Teknologi Malaysia
813130, UTM Skudai, Johor
Email: hanita@utm.my