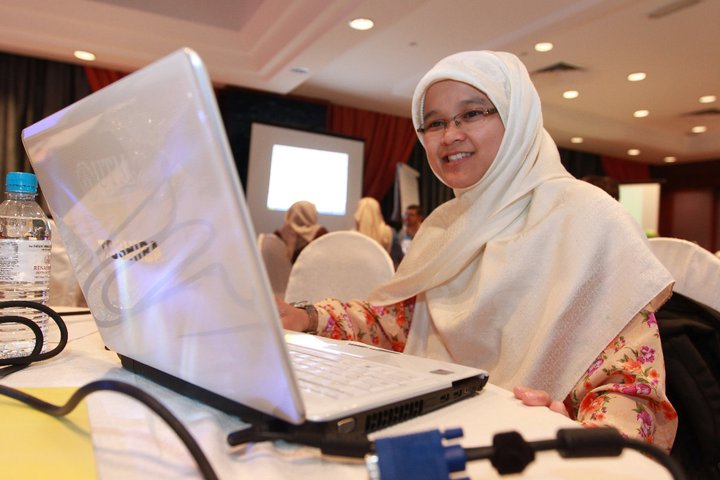 Current Position in Faculty
Professor
Years of Service in UTM
18 years
Background of Research Area
A YOUNG SCIENTIST IN ENVIRONMENT AND STEM EDUCATION
Prof. Dr. Fatin Aliah Phang is the first social scientist to be appointed as a member of the Young Scientists Network-Academy of Sciences Malaysia (YSN-ASM) by ASM in 2016 and she served as the Chair of Science Education Working Group of YSN-ASM EXCO for 2 years. She is also a member of the Global Young Academy (GYA) since 2018. The recognition given to her in these academies is her achievement in research and community services in environmental education and STEM education.
Until the year 2020, she is the leader of more than 20 research grants and consultancy projects, and a member of more than 60 projects that amount to over than RM10 millions of value. She has also published more than 80 indexed journal papers and owned more than 10 intellectual properties where 7 of them were commercialised to the industry. Her signature project is the Iskandar Malaysia Ecolife Challenge (IMELC) which she designed since 2013 to educate primary school students, teachers and parents on Low Carbon Society (LCS). The project is in collaboration with IRDA and JPNJ, and funded by various agencies and industries such as SWM Environment, SEDA, MIGHT, Medini Iskandar Malaysia, Tanah Sutera and others. IMELC won 7 local and international awards, notably the Okayama ESD Award 2018 (Global Prize), Global RCE Award 2015 (Outstanding Flagship Project) and National Intellectual Properties Award 2018 – Copyright Category (Gold). Thus far, the project has impacted more than 500 primary schools in Johor, about 200,000 Year 6 students and 600 teachers. It also reduced more than 50 tCO2 and collected more than 100,000 kg recycling every year. Continuing from IMELC, Prof. Fatin initiated the Problem-Based Learning for Low Carbon Society involving secondary school students since 2016. This project mainly funded by JICA is also in line with STEM education and the 21st-century learning. Prof. Fatin also organizes the RCE Iskandar Sustainable & Low Carbon Schools Exhibition every year to encourage schools to participate in green activities, showcase the activities and get recognized. With her experience and expertise in environmental education, she headed the consultation team in 2018 to produce the Pelan Tindakan Pendidikan Kelestarian Johor 2019-2023.
Prof. Fatin as a fellow at the Centre for Engineering Education (CEE), UTM since 2011 has helped to upgrade CEE to a centre of excellence. Her main role is to help engineering lecturers to master engineering education research, theories and philosophies. She is actively conducting training on research methodology in engineering education through STEM-friendly discourses, bridging natural sciences with social sciences, fostering interdisciplinary research culture and synergizing expertise to solve problems in STEM education. Hence she is able to provide an understanding of Inquiry-Based Science Education (IBSE) to members of YSN-ASM, and she has initiated a project at YSN-ASM to produce IBSE modules for STEM teachers in collaboration with the National STEM Centre under MOE. She is now a committee member of a few international bodies such as the Research in Engineering Education Network (REEN) and Asia-Pacific RCEs Coordination Committee. With her achievement, she is awarded the Top Research Scientists Malaysia (TRSM) at the age of 38 years old.
Noteworthy Projects
Top Research Scientist Malaysia (TRSM) 2019 by Academy of Sciences Malaysia
Anugerah Harta Intelek Negara (Hak Cipta) 2018 (Gold) by Intellectual Property Organization Malaysia (MyIPO) for Iskandar Malaysia Ecolife Challenge Workbook
World Intellectual Property Organization (WIPO) Medal of Creativity by WIPO for Iskandar Malaysia Ecolife Challenge Workbook
Okayama ESD Award 2018 (Global Prize) by Okayama City for Iskandar Malaysia Ecolife Challenge

United Nations University (UNU) Global RCE Award 2015 (Outstanding Flagship Project – Climate Change) by UNU for Iskandar Malaysia Ecolife Challenge

UTM Citra Karisma 2018 (Best Community Project) for Iskandar Malaysia Ecolife Challenge
UTM Citra Karisma – Indexed Publication Award (2016-2018)
UTM Citra Karisma – Excellent Service Award (2012, 2018)
PECIPTA 2019 (2 Golds) for Student-Centred Learning Workbook & Visual Signal Device for Deaf Sports
ITEX (International, Invention, Innovation & Technology Exhibition) 2017 (Silver) for Iskandar Malaysia Ecolife Challenge Workbook
PECIPTA 2017 (Bronze) for Iskandar Malaysia Ecolife Challenge Workbook
I-PHEX (Innovative Practices in Higher Education Exhibition) 2015 – Best of the Best & Gold for Integrated Engineering Course Design for First Year Students
I-PHEX (Innovative Practices in Higher Education Exhibition) 2015 – Best in Engineering Education & Gold for Cooperative Problem-Based Learning to Support Team-Based Problem Solving for Engineering Students
I-PHEX (Innovative Practices in Higher Education Exhibition) 2015 (Bronze) for Project-Oriented Problem-Based Learning
I-PHEX (Innovative Practices in Higher Education Exhibition) 2014 (2 Golds) for Graduate On Time (GOT) Supervision Framework and Electrical Capacitance Tomography Device for Engineering Education
ITEX (International, Invention, Innovation & Technology Exhibition) 2012 (Silver) for Wireless Sports Scoring System
INATEX (Industrial Art and Technology Exhibition) 2018 (Gold) for Visual Signal Device for Deaf Sports
INATEX (Industrial Art and Technology Exhibition) 2016 (Silver) for Iskandar Malaysia Ecolife Challenge Workbook
INATEX (Industrial Art and Technology Exhibition) 2012 (Silver) for Intelligent Water Heat Indicator
INATEX (Industrial Art and Technology Exhibition) 2011 (Bronze) for Taekwando Electronic Scoring System
Current Research
Iskandar Malaysia Ecolife Challenge
Problem-Based Learning for Low Carbon Society
RCE Iskandar Sustainable & Low Carbon Schools Exhibition
Edu-Muallaf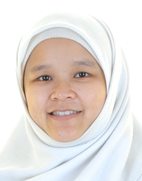 Prof. Dr. Fatin Aliah Phang
B.Sc. & Comp. with Ed.(Physics)(UTM)
M.Ed. (Physics Education)(UTM) M. Phil  (Educational Research)(University of Cambridge,UK)
Ph.D (Education)(University of Cambridge,UK)
E-mel : p-fatin@utm.my  
Website: people.utm.my/fatin/